Award Booking 2018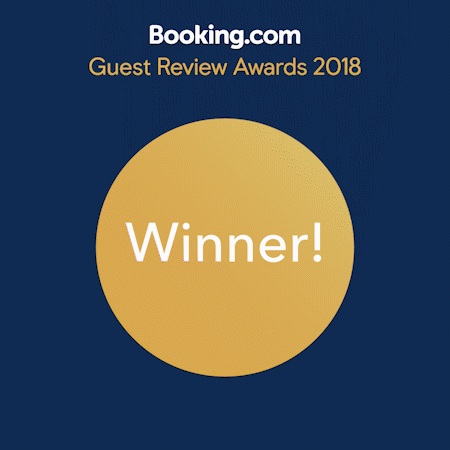 ITA
Grazie a tutti i nostri meravigliosi clienti che con le loro recensioni ci hanno permesso di ricevere l'Award 2018 da Booking.com.
Grazie, grazie, grazie.

ENG
Thanks to all our wonderful customers that with their reviews have allowed us to receive the Award 2018 from Booking.com.
Thank you, thank you, thank you.

FRA
Merci à tous nos clients merveilleux qui avec leurs commentaires nous ont permis de recevoir le prix 2018 de Booking.com.
Merci, Merci, Merci.